What's New
Visit by Faculty of Mathematics and Natural Sciences, Brawijaya University (Indonesia)
We had the pleasure of welcoming Dr. Ratno Bagus Edy Wibowo (Dean, Faculty of Mathematics and Natural Sciences) and six faculty members from Brawijaya University on November 2, 2023.
In the meeting with Prof. Wada (Dean, Graduate School of Engineering Science), Prof. Umakoshi (Vice Dean), Prof. Sakai and Prof. Matsubayashi, the parties discussed future academic exchange between the two universities.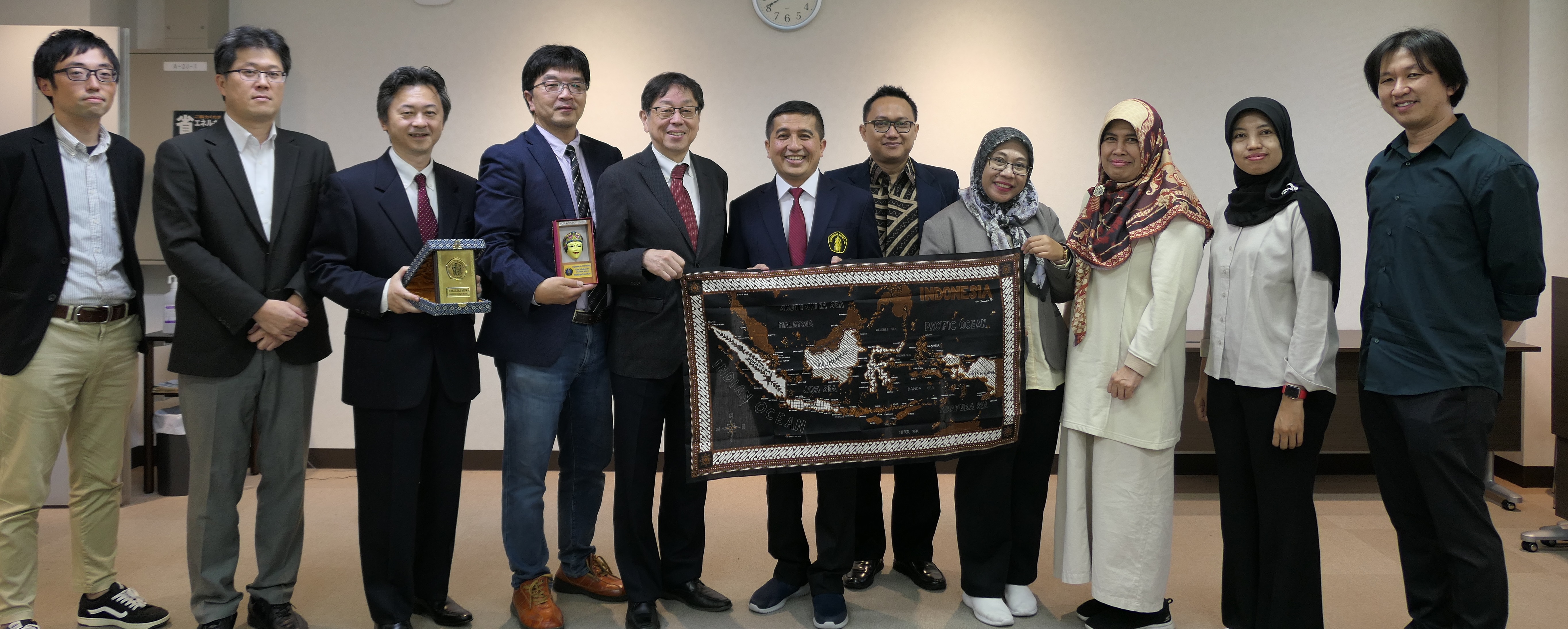 From left: Assistant Prof. Yamaguchi, Prof. Sakai, Prof. Matsubayashi, Prof. Umakoshi, Prof. Wada, Dr. Ratno Bagus Edy Wibowo, Dr. Yuniar Ponco Prananto, Dr. Anna Safitri, Dr. Fatchiyah, Dr. Siti Mariyah Ulfa, Dr. Lukman Hakim
After the meeting, our visitors had the opportunity to tour several of our laboratories.